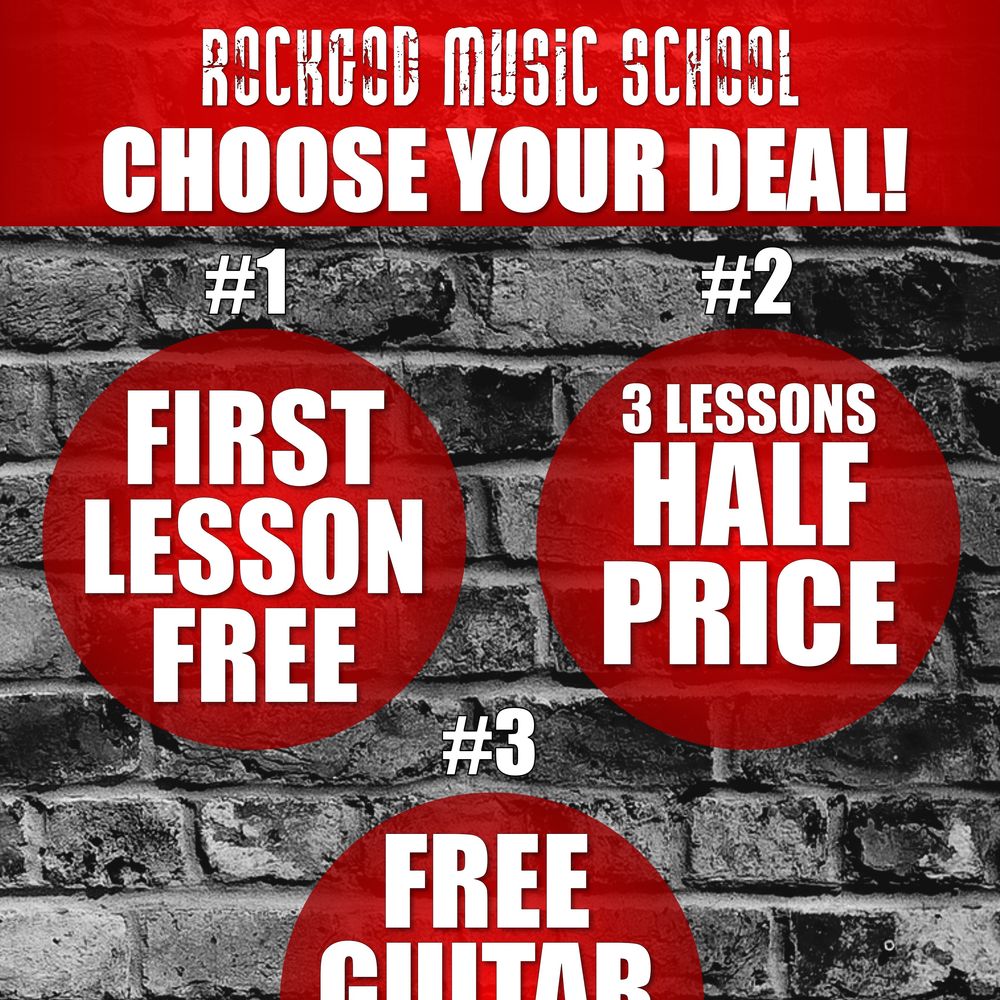 CHOOSE YOUR DEAL
If you're looking to get started with music its important to start the right way and with the right teacher. At ROCKGOD we make it easy and affordable to get started with 3 exciting deals and no contracts or heavy commitments. We want to make sure you or your child are comfortable in our surroundings and with the teacher we have selected for you. Thats why we give you the choice of 3 "New Student" deals.
#1 FIRST LESSON FREE - Perhaps you want to try out a few local teachers to see who is the best fit for your style and needs. Most teachers will give you a first lesson FREE and you are more than welcome to come and try us out. No commitment and no apologies if we do not suit your needs.
#2  3 LESSONS HALF PRICE - Now we are talking. It is difficult, especially with kids, to know if they are going to start practicing at home and even if playing music is their thing. With this deal you get 3 lessons for half price which is great value. Thats 3 lessons for $52.50. Dont forget after the 3 lessons you can use your Creative Kids voucher to add another 3 lessons for only $2. 
#3 A FREE GUITAR WHEN YOU PAY FOR A 10 WEEK TERM - We are the first music school to come up with this great offer. We give you a FREE guitar (made by Valencia) in a choice of cool colours when you book in and pay for your first term with us. This is the ultimate gift!  Again, you can use your Creative Kids Voucher with this offer to take $100 off of the term price. What a bargain. 
These offers are for new students only and may be removed at any time. You can only choose 1 deal and you cant change your mind later! 
All deals are available as a Gift Voucher as a gift to that special someone. 
For more info please call us on 43296637.